Tutorial 6: Wikipedia
Editing Wikipedia for scientists
Alex Bateman, Wellcome Trust Sanger Institute
Daniel Mietchen, EvoMRI Communications
| | |
| --- | --- |
| In this tutorial, we will provide a practical introduction to editing Wikipedia for scientists. By the end of the course, participants will understand the basics of editing and have made actual contributions to Wikipedia articles. Each participant will be required to bring some pre-prepared written material to add to an article of their choice in any language version of Wikipedia. In addition, we will teach the participants about the etiquette of being a Wikipedia editor as well as helping them to avoid some of the pitfalls that new editors sometimes come across. | |
Motivation
Wikipedia has become an indispensable repository of knowledge for both the public and scientists. Notably, Google searches for most scientific terms return a Wikipedia article amongst the top hits. This means that most people look at Wikipedia as their first port of call for information. Therefore, we believe that it is important for scientists to feel comfortable in editing Wikipedia to ensure it is factually accurate and up to date in their own area of expertise.
Overall Goals
In this tutorial, we will provide a practical introduction to editing Wikipedia for scientists. By the end of the course, participants will:

• understand the basics of editing and have made actual contributions to Wikipedia articles.
• be familiar with the etiquette of being a Wikipedia editor.
• have learned how to avoid some of the pitfalls that new editors sometimes come across.
• know about WikiProject Computational Biology that acts as a hub for improving Wikipedia content in the area of Computational Biology.

Each participant will be required to bring some pre-prepared written material to add to an article of their choice in any language version of Wikipedia. Participants will also need to register a user account with Wikipedia in advance of attending the session. We strongly recommend that users bring their own laptop or tablet to the tutorial.
Tutorial Outline
Time
Session Details
9:00
Introduction: Motivation and editing basics
In the first session, we start by discussing the role and importance of Wikipedia. We will explain what Wikipedia is and also what Wikipedia is not. This session will cover the basics of editing a wiki and the basics of formatting text.
10:30
Coffee break
11:00
Linking, citing references and interactions with other users
This session will look at using links between Wikipedia articles as well as how, when and what to cite in Wikipedia. In this session, we introduce the concept of discussions and how to communicate effectively with other users of Wikipedia. We will give advice on how to avoid conflicts with other editors.
12:30
Lunch
13:30
Editing Session 1
During this session, participants will have the opportunity to practice editing Wikipedia using articles of their choice. This session will provide an opportunity to put into practice all that has been learned during the previous sessions.
15:00
Coffee break
15:30
Editing Session 2
During this session, participants will continue to edit Wikipedia articles of their choice. We will end this session by describing some of the WikiProjects that are available to help organise Wikipedia articles in areas such as Molecular Biology and Computational Biology.
17:00
End of Workshop
Tutors
Alex Bateman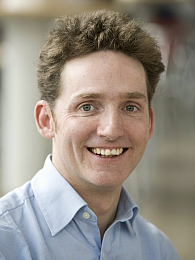 Alex Bateman is a Senior Group Leader at the Wellcome Trust Sanger Institute. He has carried out numerous Wikipedia training courses at the Hinxton campus, as well as at external sites such as Cancer Research UK in London. He has also co-written a short letter to Nature and a guide for editing Wikipedia in PLoS Computational Biology. In addition, he has given numerous lectures around the world on the importance of Wikipedia as a tool for public engagement in science.
Daniel Mietchen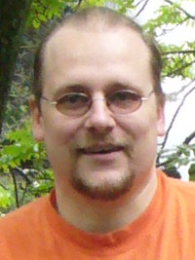 Daniel Mietchen is a post-doctoral researcher freelancing on the integration of scholarly workflows with the Web. He currently serves as Wikimedian in Residence on Open Science, with a focus on improving the collaboration between the scholarly and Wikipedia communities, and is a member of the Wikimedia Foundation's Research Committee. He serves as the technical editor for PLoS Computational Biology's Topic Pages, which link journal articles to a dynamically developing version on the English Wikipedia. He has lectured widely on the use of Wikipedia and other wikis in scholarly contexts, both to academic and wiki audiences.