Join us in Basel for ECCB12!
ECCB'12 - the European Conference on Computational Biology - is the key European computational biology event in 2012 uniting scientists working in a broad range of disciplines, including bioinformatics, computational biology, biology, medicine, and systems biology. ECCB'12 will take place 9.-12. September 2012 at the Congress Center Basel, Switzerland.
Participation at ECCB'12 will be the prime opportunity to learn about cutting-edge research in computational biology and bioinformatics and to network with other members of our community. ECCB'12 will be organized in association with the 10th [BC]2 Basel Computational Biology conference - the annual scientific symposium of the SIB Swiss Institute of Bioinformatics.
Some impressions of ECCB'12 can be found in the image gallery.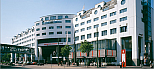 VENUE
ECCB'12 will take place at the Congress Center Basel, Messeplatz 21, CH-4005 Basel. Registration will be open every day starting Saturday at 7:30. Please come and see us at the registration desk to pick up your name badges and conference program, and a location map for the variuos workshops and tutorials. For more information about the venue see [
here
].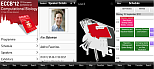 CONFERENCE APP
You will find the latest version of the program on the conference web site, or on the ECCB'12 conference apps for your smartphone or tablet. The App allows you to browse the full program of ECCB'12 and assemble your personal favorite keynote lectures, presentations and poster presentations, and to synchronize events with your personal calendar. The App's interactive map allows you to explore the congress center and to locate events and exhibitors [
app
].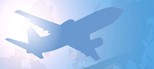 TRAVEL / ACCOMODATION
Please keep in mind that Switzerland might have different electricity system than your home country: Please don't forget to bring a travel adapter for your laptop if necessary. The currency in Switzerland is the Swiss franc, usually indicated as CHF. We have prepared some information to help you planning your trip to Basel: [
Travel
] [
Accomodation
] [
Public Transport
]